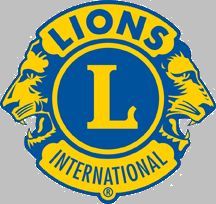 Lions Club of Milton Keynes (Stony Stratford)

Lions Club International British Isles and Ireland
District 105A

'Ordinary people doing amazing things'

David Tunney
President 2018 - 2019


International Goals





Local Activities


Quick Links





Welfare
District Youth Christmas Party
District Youth Celebration In November each year our District organises a themed party for 550 disadvantaged 5-14 year olds in Elstree, Borehamwood.
This is the table we sponsored.

Lion Doreen presenting books at Brooklands Primary School
We are proud to have helped Wolverton Air Cadets build their own air flight simulator. Cadets need to have a number of hours in a simulator before being granted access to RAF training aircraft. With this new equipment many more cadets from Wolverton and other units can gain air time. Here you can see our President David Tunney at the joystick. Below is Lion Mark Rolfe - he managed to land the right way up!

Perhaps he had some help from the Sergeant Cadet!

---

Stony Stratford Lions Club have since 1985 arranged the annual Service of Remembrance on Horsefair Green. Attendances for this have grown over the years. We are grateful to a small band of local volunteers, The Horsefair Green Gardening Group, who look after the War Memorial grounds.
Follow this link for pictures
Stony Stratford Lions Club are proud to have collected and filled 180 shoeboxes for orphans and sick children in Romania. Boxes were also received from Bletchley Lions and Hotter Shoes in MK Centre. All the boxes contain items suitable for children from ages 2 to 16 and included toys, clothes, books, toiletries and sweets. They were collected from Milton Keynes on November 10th and will join other boxes from collection sites as far afield as Dublin to begin their long journey across Europe in time for distribution at Christmas to remote areas in North Romania.

World Sight Day 2018

Today, in Stony Stratford, District Governor Doreen Allen, Lion President David Tunney and Lions Andrew Allen, Geoff Ransome and Brian Kite met with Cllr Martin Petchey, Mayor of Milton Keynes, Alison Deuchars of Bucks Vision and Terry Calvert of MK Reader Service to raise awareness of World Sight Day.

Martin and David bravely allowed themselves to be blindfolded and led by Alison and Terry along the busy pavements of Stony Stratford.

The party then enjoyed coffee in McIntyre Coffee Shop were the Mayor, Bucks Vision, MK Reader service and McIntyre staff were presented with Lions Club of Milton Keynes (Stony Stratford) banners.

Hear are some of our pictures and also film of their experiences. Please click on the images to see larger pictures. They will open in a new page. Follow these links to Bucks Vision reports:
https://www.bucksvision.co.uk/bucksvision-news-and-events/News-and-Events/Latest-News
facebook.com/bucksvision
https://twitter.com/BucksVision

Cllr Martin Petchey, Mayor of Milton Keynes and Lion President David Tunney.
Our 'stall' with Past District Governor Andrew Allen
Alison Deuchars, Terry Calvert, David Tunney, Cllr Martin Petchey, District Governor Doreen Allen and Lion Geoff Ransome.

The Mayor with his banner.
Watch out for the 'A' boards
Alison with her banner

McIntyre Staff.

Contact us (FREE)
Membership Lion Gerry
0345 833 6783

Club Secretary Andrew
0345 833 6742

Registered Charity
285949




Or
TEXT: LION22 with £1, £3, £5 or £10 to 70070
Texts are free of charge

See us on Facebook